Bubble Football arrives to Tenerife!!
 Are you looking for something different to surprise your friends?
If you like sports, to have fun and to find new activities to practice with family or friends, the bubble football is made for you. A sport where you can run, bounce and laugh, having a great group experience in a way that you will not forget.
The Bubble Football, also known as Bubble Soccer, is the new trendy sport that mixes football with the innovative factor that no other sport has, here you play without rules. It is allowed to collide, roll instead of running, lunging and of course to unleash the imagination. As in football, the main objective is to score a goal, and the number of people who can play in every game depends on the dimensions of the field where the activity takes place.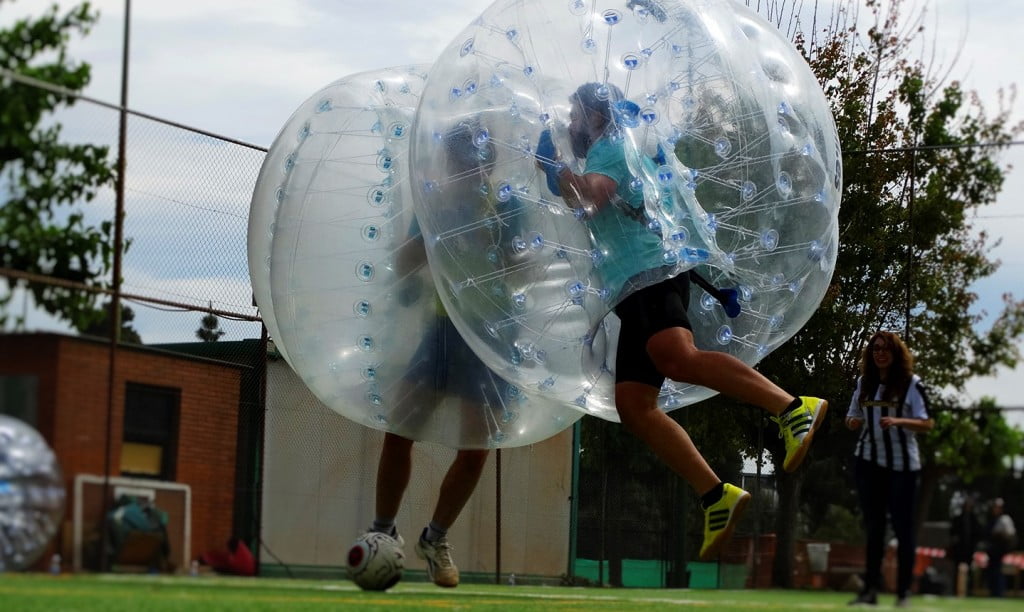 The 'bubbles' are the key of this game, which allow players to hit, roll and bounce in the football field safely, covering the player above the head and to the knees. You will also wear a safety harness that is adjusted to each player and thus even if upside down, the player is always secure.
The basic rules are set by the staff who conduct the game, but everything can change at any time to make the match more exciting.
Bubble Football Tenerife provides 'bubbles' available for adults and also 'kids bubbles' so all the family can enjoy in the same way. Ideal for groups of friends, team building, birthday parties, bachelors and a wide range of possibilities.

Sports, laughter and sun… The perfect TENERIFE FUN EXPERIENCE
Request more information and book now:
[contact-form-7 id="22″ title="Formulario de contacto 1″]