Volcanic mountains in Tenerife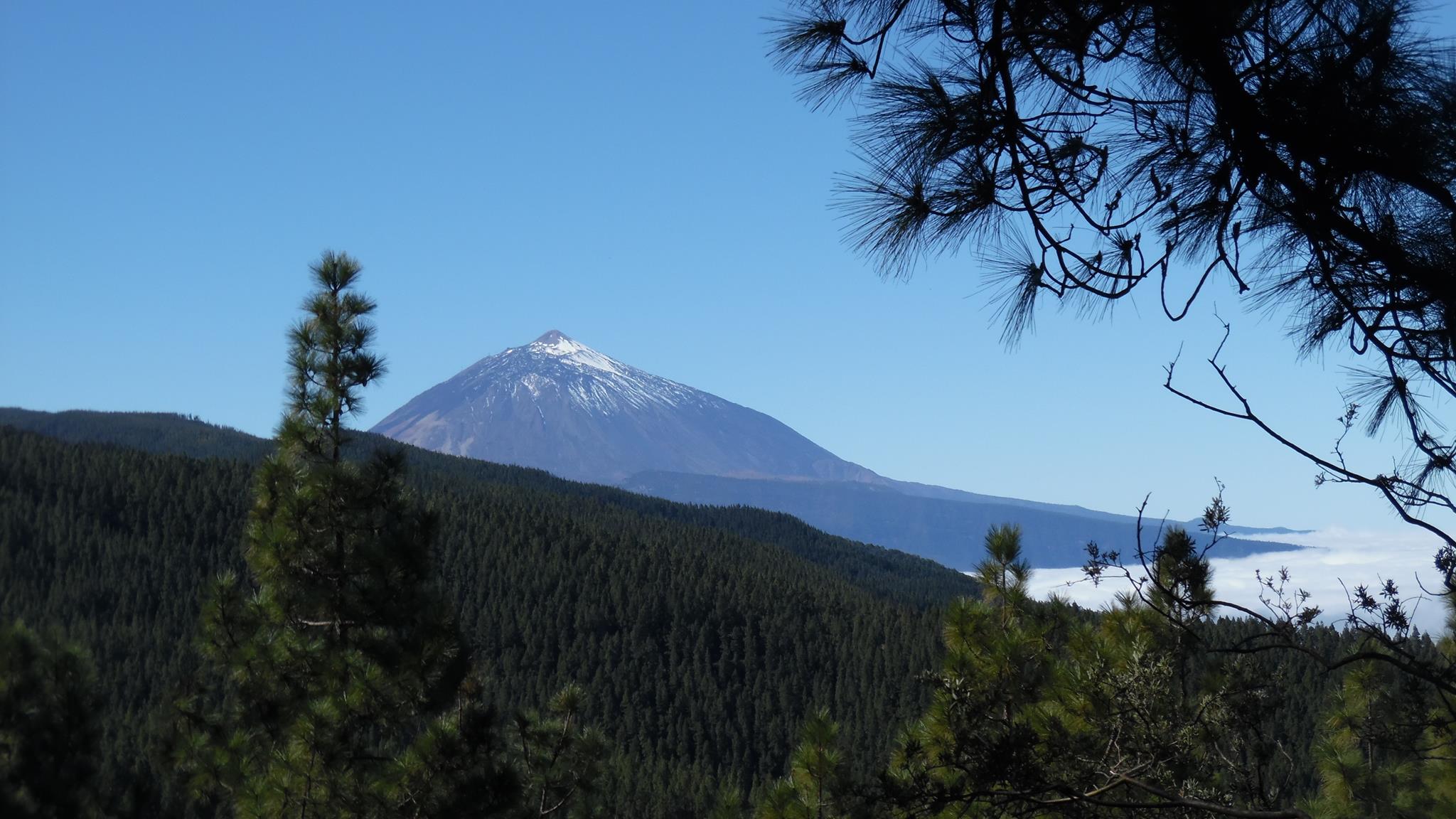 Tenerife is characterized by mountainous terrain construction, and it is a perfect place for hiking and for those who enjoy a beautiful landscape. As a result, there are a lot of volcanic mountains in Tenerife, but also gorges, cliffs and volcanic rocks.
Top volcanic mountains in Tenerife
Here is a small list of the most famous and beautiful mountains in the island:
Teide National Park
Pico del Teide is one of the most important volcanic mountains in Tenerife and the highest spot in Spain, which is 3718 m above the sea level. At an altitude of 2000 m above the sea level, there are plains called Cañadas which have been shaped by the activity of the volcano. Here you can admire the unusual vegetation, spectacular rocks formed by lava and a truly lunar landscape. To the volcano you can get with a line (Teleférico), which reaches a height spot of 3555 m to La Rambleta. You should request before a special permission for acces to the top of Teide. This permit can be obtained from the Administration of the Teide National Park by completing the online application at www.reservasparquesnacionales.es
From El Teide in a day with good weather you can see the other Canary Islands emerging from a sea of clouds. El Teide National Park can be reached by bus, but the best solution is to go by car. It is worth mentioning that currently Teide is still considered an active volcano, the last eruption was in 1909 from El Chinyero vent on the northwestern Santiago rift.
Pico Viejo
After the Teide National Park, this is the second highest spot of Tenerife and the Canary Islands (3135 m above sea level). The volcano is part of the Teide volcanic complex. Its huge crater is approximately of 720 metres in diameter and a lot of tourists say that is even more beutiful than the one of Mount Teide. You can only get there by foot, so we advise to prepare comfortable shoes 😉
One interesting fact is that this volcano had an eruption in 1798.
Anaga Mountains
This is geologically the oldest area of Tenerife, and is located on the north-east of the island. In Anaga Natural Park you can see beautiful vegetation. The highest spot of the area is Cruz de Taborno and reaches the 1024 m above sea level. Mountains delight with stunning views, gorges and narrow roads. They are located around the beautiful beach of Playa de Las Teresitas. To go there is definitely best when there is good weather because, when it rains, the Anaga mountains sink in clouds and visibility is not good. With sunny weather, the views from the mountains are beautiful, and from the viewpoints you can even see the Auditorio building in Santa Cruz de Tenerife.
Teno
On this beautiful mountainous terrain at an altitude of 800 m above sea level, we can find the picturesque village of Masca. You can get there by car – but the road is very narrow and full of curves – or by bus (line 355) which is available several times a day. Teno offers amazing views of gorges. However, when admiring the views you should be aware of the wind, that sometimes is very strong.
Adeje
Located in the southern part of the island, the highest spot is the Roque del Conde (1001 m above sea level) and is located in Barranco del Infierno. This is one of the places in Tenerife which surely you must see.
In Tenerife you can also find a lot of smaller mountains, for example Montana Roja in El Medano – a small town that is famous for one of the most beautiful beaches in Tenerife called La Teijita, as well for being a meeting place for surfing, windsurfing and kitesurfing. It's worth to walk to the top of the mountain (road takes approx. 30-40 minutes) and enjoy the beautiful views from there.
Of course it's also worth to see the giant cliffs of Los Gigantes, located in a beautiful place in the south-west of Tenerife and between 300 and 600 meters high. In this area you can also observe dolphins and whales that live in the surrounding waters.